TV RADIO Cabinet
The WEWOOD RADIO TV cabinet is a piece of furniture with sharp, clean lines.
Functional and racy, retro style lovers will fall for it on sight.
Available in solid oak or solid walnut.
The WEWOOD RADIO TV cabinet is a piece of furniture that presents a futuristic yet paradoxically retro aspect.
Inspired by radios TSF, this furniture offers clean lines and finishes that leave no one indifferent.

Based on the excellence of the Portuguese craftsmanship and advanced techniques of high-end carpentry ... this TV RADIO cabinet is resolutely functional and sassy.
Its perforated sliding doors allow for the use of a remote control and for the cooling of electrical parts. Wires and cabling are concealed discreetly behind, everything is designed for a perfectly integrated aesthetic.
It is one of the most beautiful pieces in the WEWOOD furniture range, dedicated to chic apartments and interiors tastefully furnished by a selective connoisseur.

Its airy façade is very contemporary inspired by the Sixties, are an acknowledgment to the fundamentals that make a house classy, which, according to WEWOOD are modernity, nostalgia, functionality and practicality ... what's not to love!

Each piece is numbered and signed by the brand and the designer.
----
Manufacturer Guarantee : 1 year
Made to order
Delivery time : 8-9 weeks
Please contact us for more details concerning delivery time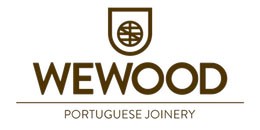 Data sheet
Finishes

Linseed oiled, matt finish.

Material

Chêne massif ou Noyer massif

Width (cm)

40

Weight (kg)

30

Length (cm)

160

Height (cm)

47,5
Our team will be delighted to help you: