BLACKCORK, ecological furniture!
When innovation and design explore the versatility of cork to create timeless and durable products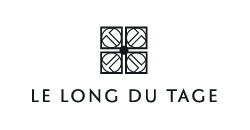 The Excellence of Portugal
LE LONG DU TAGE offers an exclusive selection of products by original Portuguese designers, brands and artists engaged in the quest for refinement and authenticity. Furniture, lighting, decorative items, fashion accessories, health & beauty products... the most popular brands and contemporary designers, young local designers and artisans.